Institution Details
UNSW
URL: www.unsw.edu.au
Description:
Sydney is one of the world's most highly rated cities in terms of quality of life. It was ranked by The Economist's Global Liveability Report 2011 as one of the world's most liveable cities and was voted 'world's best city' by readers of Travel & Leisure and Conde Nast Traveler magazines. Why not come and decide for yourself!
ABOUT UNSW - World Top 50 | Australia Group of 8
UNSW (the University of New South Wales) is one of Australia's leading research and teaching universities. We are one of the top 50 universities in the world, with more than 59,000 students and a 7,000-strong research community.
Located in Sydney, which known as Australia's largest city, UNSW is committed to making a difference by focusing on areas critical to the future. Pioneering research and sustained innovation are addressing some of the most important issues of today – from climate change and renewable energies to lifesaving medical treatments and breakthrough technologies. In the social sciences, UNSW research informs policy and expert commentary in issues facing society, ranging from human rights and constitutional recognition of Indigenous Australians to public health and population ageing.
UNSW offers an extensive range of undergraduate, postgraduate and research programs. We are expanding our education and reaching more students from all backgrounds and communities around the world.
What to Study?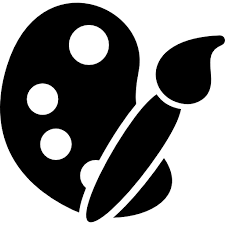 Art and Design
Rank 31st in the world based on QS World University Ranking by Subject 2018. More than 1000 industry partnerships across the creative and cultural sector.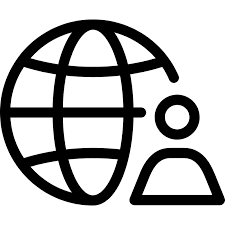 Arts & Social Science
More than 18 degree options. Rank 27th in the world based on QS World University Ranking 2018. One of the largest faculty in Australia.

COMMERCE
Ranked 15th in the world for Accounting & Finance and Ranked 26th for Business Management (QS World University Ranking by subject in 2019). Learn from the best and brightest lecturers from around the world.
ENGINEERING
39 courses options are available. Huge investment in new facilities including state-of-the-art laboratories, virtual reality cinemas and modern teaching spaces.

Medicine
First MD Program for Undergraduate students in Australia. Australia's leading undergraduate medical school & one of two research intensive medical school in the top 50 Global Medical Institutions (TIMES HIGHER EDUCATION WORLD UNIVERSITY RANKINGS).

Law
Ranked 16th in the world based on QS World Ranking by subject in 2018. Smaller class sizes led by former judges, industry professionals, international scholars and award-winning teachers. Focus on student engagement, debate and critical thinking.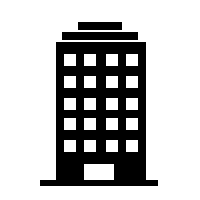 Built Environment
The most comprehensive built environment faculty in Australia offering a range of electives unmatched by any other university. Highest employment rate among Group of Eight Universities (Hobsons Good Universities Guide 2014).

Science
Ranked 14th in the world and 2nd in Australia for Environmental Science based on QS WORLD UNIVERSITY RANKINGS BY SUBJECT 2018. More than 30 courses options are available.
Why choose UNSW?
UNSW is a top 50 university

First university in the world to receive a QS Five Star Plus rating in the areas of graduate employability, teaching, learning environment, facilities, culture, internationalisation, innovation, engagement and research.
A major recipient of competitive research grants from industry and government bodies such as the Australian Research Council
Pathway Entry thru UNSW Global
UNSW Global Studies is the longest running and leading provider of pre-university foundation programs in Australia, offering students a smooth pathway into undergraduate studies. Foundation Studies programs provide both a university entry qualification and the specific skills and knowledge required to be successful in future studies. Upon Successful completion and acheiving the required grades of the UNSW Global Studies will enable you to progress to Year One of UNSW - one of the Top G8 Uni in Australia
UNSW Global Studies has a reputation for high quality academic courses which provide an outstanding preparation for success at university. Our innovative approach to learning and teaching fosters a capacity for critical thinking and creative problem solving, the ability to engage in independent an reflective practice, and the skills required for collaborative learning an scholarly enquiry.
You have a selection of Programs and Streams based on your academic background and intended university degree:
Transition Program- 4 months
To enter Transition program, you should have completed a matriculation program or a senior high school qualification, for example, A-Levels or the International Baccalaureate Diploma program. The transition Program offers Physical Science, Life Science and Commerce/Business streams only.


Standard Foundation Program- 9 months
To enter Foundation Program, you should have completed 11 or 12 years of schooling with good grades and strong English language proficiency.


Standard Plus Program- 12 months
The standard Plus Program is an extended foundation program for students who do not quite meet the entry requirement for the Standard Program, or who may need a slightly longer academic Program with a slower pace of study. To enter the Standard Plus Foundation Program, you should have completed 11 years of schooling or equivalent.
A 8-12 month program for high school leavers to progress to 2nd year at UNSW for a range of Engineering programs upon successful completion
***Transition Program - Specially offered to students who have done their A levels and wishes to apply for UNSW Medicine Program thru Foundation Route. Just a 4-month course which include academic preparation classes, ISAT Preparation and Interview techniques. This program also caters to all other undergraduate programs at the University of New South Wales.
***Standard Program - For very strong O levels achievers - Just 9- month program to accelerate into your desired 1st year study at the University of New South Wales in Programs like Medicine, Engineering, Business etc
***Standard Plus Program - A slightly longer foundation program for O levels achievers who needed more time in the foundation to achieve desireable grades into their undergraduate studies at the University of New South Wales.
Courses Available
General Courses
Standard Foundation Program - 9 months
Standard Plus Foundation Program - 12 months
Transition Program - 4 months
Country
Australia
Australia is a continent situated between the Indian and Pacific Ocean. It is a land endowed with mountain ranges, vast grazing plains, tropical forests, barren deserts, golden and sandy beaches, treacherous rocks and coral reefs. Australia's spectacular natural environment attracts millions of tourists every year.
Workshop Registration
E-Meet UNSW @ eFair
Friday, 7th January 2022
3-6pm
321 Orchard Rd Level 7 Orchard Shopping Centre Next to 313 Somerset, Singapore 238866
Meet up with University of Sunderland, UK !!!
Come and meet Staff from Int'l Office of University of Sunderland in SG!!!

Learning more on:
Amazing University Life in Sunderland

Entry Requirement
Credit Transfer
Securing University Accommodation
Application procedure & Scholarships
Foundation program in Design available for O Level holders.
University of Sunderland , Public UK Uni offering over 300 courses to more than 23,000 students.
Highly acclaimed Sunderland Institute of Art and Design - courses in Interior Design | Fashion
Design | Graphic Design | Jewellery Design | Illustrations
Diploma to Degree programs available
Pre-Register Now to enjoy a Free 30 min session with our counsellor!!!
*For further information or if you have any questions, please do not hesitate to contact us.*
Sign up for this seminar / workshop